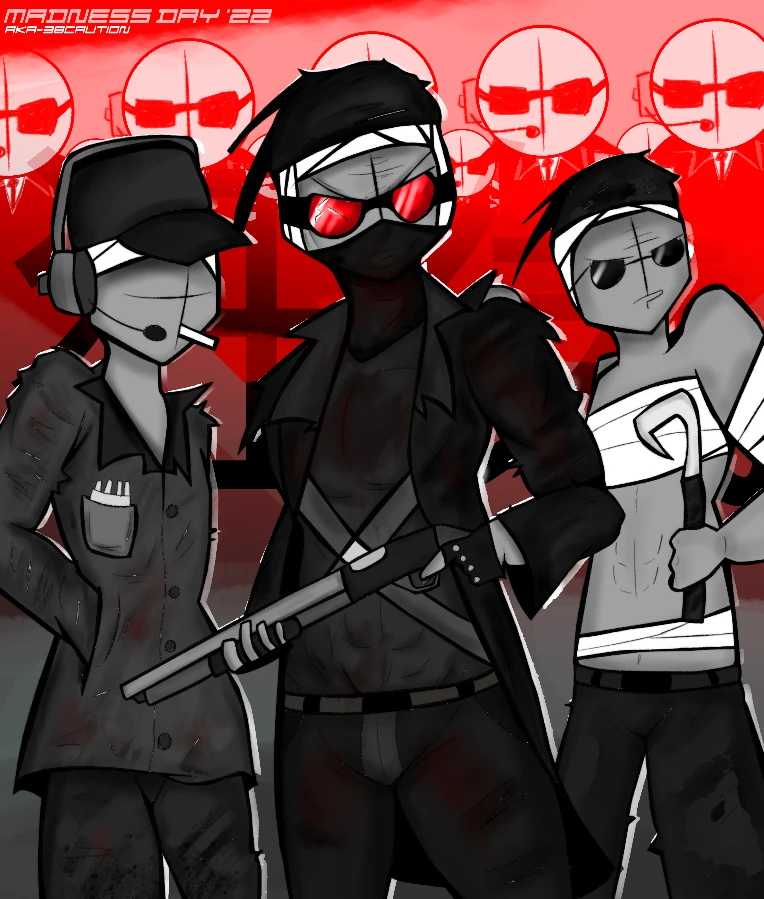 It is that time of the year again
I generally would go straight to the point and post art and move on, but Madness Series has changed me without really knowing that. The series is such a banger, it shows that you can make such of straightforward series while being such a badass of making some of the coolest shit ever.
But that is not the only reason why I loved Madness, it taught me that there lot of variety when it comes to creativity. it is one of the first series I watch on Newgrounds so I guess that is why I hold it to my heart.
It's funny because Madness ain't really to be taken very seriously. It is just one man in Nevada who causes total chaos, one by one, while new characters keep coming in. There are no voices/dialogs, it is all just actions of what you see with your own eyes, and that is it. It is not that deep (well it is when you focus on the storyline) and that what make Madness unique what it is.
I know I don't draw a lot of madness content considering I usually stick to anime-related content (what I know of and know for best), but Madness has always been a reference every time I start to draw something, it always living in my brain rent-free since then. So I would like to give special thanks to @Krinkels for making such a banger of a series and I hope you achieve something greater